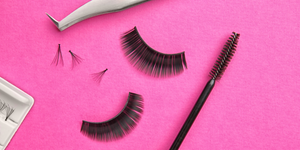 4 Reasons Why Your Clients Love Getting Their Lashes Done
We all know that eyelashes frame a woman's eyes. They may protect your eyes from wind, dust, small particles and flying objects. But aside from the protection it gives, girls put more emphasis in making their eyes more attractive. But why? Why does every woman want full, long lashes?

Here are the 4 reasons why your clients love getting their lashes done:

1. Most women love having their lash appointments because to them, having full/thick lashes will give their eyes a 'wow' factor. Most women do not feel the need to wear as so much makeup - just groomed brows and full beautiful lashes is all they need.

2. For someone who could not live without mascara, getting the lashes done would be perfect for vacation. Goodbye smeared mascara underneath the eyes in the hot, humid weather!

3. Most women feel like the dramatic effect the eyelash extensions bring makes their eyes beautifully noticeable, therefore, having a full and long lashes boosts a women's confidence.

4. Do boys fall for beautiful eyes? We surely think they do! Beautiful eyes with long full lashes is what attracts them the most and women know this which why they are willing to spend money and time making sure their lashes are perfect.

Back in the past, when the lash industry was not as huge as it is now, the selection of available extensions wasn't really extensive. But as the demand for semi-permanent fringe has continued to grow, lots of companies have developed different options and lash variations - from classic to ellipse to pre mades and even coloured!

Check out our wide selection of premium high quality vegan and cruelty lashes your clients deserve. View products HERE.
---