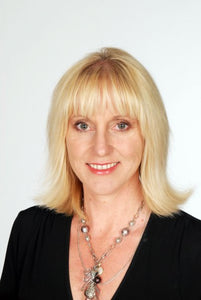 Eye on the Industry: Lisa Gillanders
Lisa Gillanders began her career in hairdressing at the age of 19. After working in sales and marketing, she returned to the beauty industry and started specialising in lashes in New Zealand in 2006. She does around 35+ sets of lashes per week.
NZ: Why did you get into lashes? What attracted you to the industry?
LG: I really missed hairdressing as I loved being creative. I gave it up for health reasons but missed the industry immensely.
 
NZ: What would your advice be to anyone wanting to get into the lash industry?
LG: Ask for help, get the best training possible and continue with developing your skills. Set up your business with a good structure and show people what you're capable of. Social media can be a great way to do this in a cost effective way.


NZ: What has been the biggest challenge in your career or training?
LG: For me, getting started and proving yourself so that you start getting recommendations from your customers to others took a lot of hard work. Finding the right people – that you trust to be as committed to the business as you are – is really important too and it can take a bit of trial and error to get it right. My team are really important to me. 
 NZ: Are there any misconceptions about the lash industry or  treatments that you hear over and over again? How do you  combat this?
 LG: That the treatments ruins your lashes, NOT TRUE if you  have someone trained properly doing your treatment your  lashes will be fine.
 
 NZ: What are the biggest changes you've seen in the  industry? How do you keep up to date?
 LG: Again trainers working together in the best interest of the industry to improve and set new standards for both the Lash Artist and the client. ANZEI is an Australian and New Zealand body working to set standards across both countries, to implement certification of members so the public will know who has been trained to ensure their lash health and quality.

NZ: What do you think is the future of the lash industry? What developments are you most excited about in the future?
LG: For me it would be lash artists having standards set and professional development programmes so that they are up to date with any issues and changes that need to be made.

NZ: What lash trends would you like to see left in the past?
LG: Thick lashes that look too harsh and can be harmful to natural lashes because of the weight of them.


NZ: Do you have any stories of when you've really gone the extra mile for a client?
LG: A young girl came into my salon who had had lash extensions done that were quite over the top – her family had made such a fuss about them looking unnatural that she cut them with scissors, cutting a lot of her own lashes along with the extensions! She was really upset and embarrassed but over the course of a few months I put short lashes on what she had left of her own and her own grew back. It was challenging and took a lot of patience but I'm so glad I could help.

NZ: How important are good quality products and tools to you?
LG: Good tools are essential – they really make lashes and help a client feel great. A good adhesive is worth it's weight in gold!
---