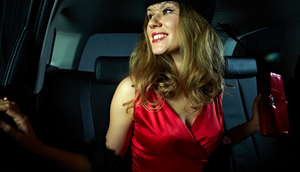 Get Glam like the Stars: Celebrity Eyelash Extension Trends To Try Now
Eyelash extensions have become a popular beauty trend among celebrities, as they can enhance the natural lashes and make the eyes look more awake and alluring.

There are many different celebrity eyelash extension trends that are worth trying. From full and fluffy to natural and wispy, there's a style for everyone.
From long and voluminous to natural and wispy, there are many different eyelash extension styles that celebrities are sporting these days.
Here are some of the latest celebrity eyelash extension trends 
Full and Fluffy: Many celebrities are opting for full and fluffy eyelash extensions that give their eyes a dramatic and bold look. These extensions are often longer and thicker than natural lashes and can be customized to create a more natural or dramatic effect.

Natural and Wispy: Some celebrities prefer a more natural and wispy look for their eyelash extensions. These extensions are lighter and thinner than full and fluffy extensions, and they are often applied in a way that mimics the natural growth pattern of eyelashes.

Bottom Lashes: While most eyelash extensions are applied to the top lashes, some celebrities are opting for bottom lashes as well. These extensions are applied to the lower lashes to create a more doll-like effect and enhance the eyes even further.

Mega Volume: Mega volume eyelash extensions are another trend that celebrities are loving. These extensions are designed to create a more dramatic and intense look by applying multiple extensions to a single natural lash.

Hybrid Lashes: Hybrid lashes are a combination of classic and volume eyelash extensions. Celebrities are loving this trend because it allows for a more natural yet voluminous look that's perfect for everyday wear.
 So, whether you want to create a bold and dramatic look or enhance your natural lashes, eyelash extensions can help you achieve the look you desire. Just remember to choose a reputable and experienced technician to ensure that your extensions are applied safely and correctly.
---