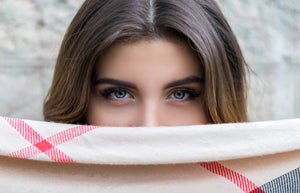 Key Opportunities to Market Lash Extensions Throughout The Year
Some customers will just want lashes all year round – it's easy to become a lash addict! But others might want them for a special occasion or event. It's important that you take both approaches into account when marketing your services to maximise opportunities and ensure that your business is kept busy.


Wedding season 
Whether you're dealing with a bride who wants fuss-free lashes that will look amazing in photos and keep looking fresh throughout the wedding day and honeymoon or someone who is going to be the guest at several weddings in a short space of time, weddings should be a key area you target. This is also why you should consider offering a range of different lash styles, so that you can meet different client needs.

Valentine's Day
When romance is in the air, your business should be too! People want to look and feel great for their partner, especially if they're going for a romantic meal or a trip away to celebrate. We all know that lash extensions look great in photos too, so that's another selling point for lash extensions during the season of love! You could even do a promotion or marketing material that focuses on the theme, or include it as part of a special Valentine's package that people can buy for their partner.
Holiday

This is a really key selling point of lash extensions, look amazing throughout a holiday with lash extensions. No need to worry about weather or mascara running in the pool or the sea. Lash extensions can remove the fuss out of daily make up. They also help people to feel more confident in their holiday snaps!
The festive season
December is not only a busy time of year for the to do list, it's also a busy time of year for the social calendar with more parties and events to attend. There's office parties, family get together's and photo opportunities all over the place!


Summer
We all know that summer gets hot and this can make wearing make up a pain. Treat your customers to gorgeous lashes whist still feeling comfortable by using this as a key point to market.


You'll know the cycles of your business and when you're likely to see naturally busier and quieter periods. By promoting around key events in the year you can make sure that you're kept ticking over throughout!
---