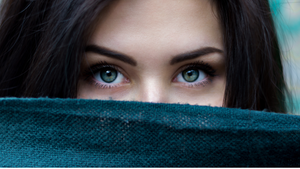 Lash Shedding Season - What You Should Tell Your Clients
As the summer season approaches, many of us may be losing more lashes than normal, and as lash techs, you might even wonder why the retention of your sets are just getting poor. Do not fear or even question your ability, or the glues or lash trays you use as it's all completely natural and just a part of lash shedding season.

Just as animals shed and lose their coat on hot summer weather, we, humans also shed out hair and lashes when there is sudden temperature changes. We tend to sweat more and produce excessive oils during hot summer days, which then affect the retention of our eyelash extensions.
The sudden loss of lashes, most of the time go unnoticed for many people, however, if you get eyelash extensions and the fans are attached to the natural lashes, then it becomes more noticeable.
Talk to your clients and educate them about the natural lash cycle.
It is very important to tell your clients about the lash shedding season. Just before the lash shedding season approaches, discussing it with your clients and setting proper expectations is really crucial. You may also suggest for them to have an infill sooner than they usually would.
So how do we alleviate the lash shedding?
Sadly, there is no specific product that can stop nature from taking its cause. All we can do is to acknowledge the lash shedding season and find ways to alleviate its effects.
One great product recommendation is our Clear Lash Sealant. It creates a protective barrier on the lashes, helping to repel dust and dirt
Apply clear lash sealant once a week to help promote healthy eyelashes and prolong the life of your eyelash extensions. It can be used with lash wands to keep lash extensions looking in prime condition.
---