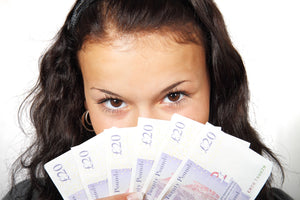 Making Money with Lash Extensions
The lash extension industry is booming right now and what was once a luxury treatment is becoming much more of a part of women's daily beauty routine. Treatment prices (and therefore the income that lash therapists make) varies depending on location, experience/skill level and products used.

According to Elle Australia magazine, who interviewed celebrity brow and lash artist Amy Jean from Amy Jean Eye Couture, classic lash extensions that are applied one strand at a time are usually priced between $80-180 for a full set and application is expected to take 45-60 minutes.

Of course this can vary from client to client and depending on lash style. Amy also acknowledges that lash styles that require more time and lashes added (such as Russian Volume) will take longer and is likely to be more expensive. The article suggests initial application should be around $150-$300 and infills should be between $80-$180. It's important that your clients understand the associated costs with lash extensions and that they keep coming to you when their lashes need infilled!

As a skilled treatment, Elle magazine recommend staying away from heavily discounted treatments, and to get plenty of information from a lash therapist (including products used, what training has been undertaken etc) as well as examples of previous work. So be prepared to answer questions and have this information available.

When setting prices for your clients, it's important that you take the following into account:
Your investment in training, equipment and tools
The time that the treatment takes
Your insurance costs
The costs of your premises or chair hire
Your level of skill and experience
The style of lash and technical skill/number of lashes required for a particular style
The cost of marketing or aftercare materials
The number of sets you can do in a day/week/month
Take these costs as your basis for setting price, and look at your competitors and local lash industry to make sure that you're not underpricing (or pricing yourself out of the local market – this isn't always a bad thing however, and if your prices are justified based on skill, experience and training then it's important to educate clients about this).

There are so many examples of talented lash artists making good salaries and setting up entire businesses and franchise models based on their success in the lash industry – this could be you as you grow and develop in your lash career!
---