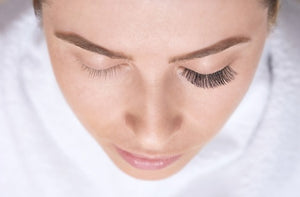 More Consumers Go Semi-permanent to Save Time
Unless you've been living under a rock for the past few years, you'll have noticed the growth in popularity of semi-permanent make up like fillers/Botox, microblading, make up tattoos and lashes.
Because of improvements to technology and techniques, natural looking semi-permanent make up is easier to achieve than ever before. Semi-permanent lash extensions, as well as other types of semi-permanent lash treatments like lifts, have increased significantly in popularity with a variety of different lash extension product options now available. With this improvement in choice for consumers, they are more likely to find an enhancement option that works for them in the long term.
DC Lash Bar, run by sisters Josie Philippe and Stephanie Nguyen, opened in 2016 following the rise of what they call the "wake up ready" trend in urban areas. They found that people were no longer saving lash extensions for special occasions and were treating them as an everyday enhancement.
Stephanie Nguyen says lashes replace the need for mascara, eyeliner and even eye shadow, making them a more convenient option for her clients.
"Everyone's always on the go and so are attracted to services that will make their life easier. When you go to sleep, you look pretty. When you wake up, you look pretty. When you're sweating, you look pretty, so that's definitely part of the appeal."
Enhance Lashes Without Looking Fake
We spoke to Lucy, a semi-permanent make up fan who has been wearing lash extensions for the past 6 years: "There are a few different reasons why I get lash extensions really, the first is that my own lashes are very short and fine so even if I put lots of work into my natural lashes they just never look as good as I want them to. Lash extensions allow me to enhance my own lashes without them looking obviously fake like strip lashes sometimes do. Also in terms of convenience with my lash extensions I can just get up and go, they really save me time in a morning! And finally, I don't get my hair or nails done or anything so it's quite nice to get an hour or two of pampering every few weeks."
Looking to join the lash and brow industry? Or maybe you're an existing lash and brow professional looking for a range of lash application products for your business? Check out the rest of our blog for more useful industry information.
---