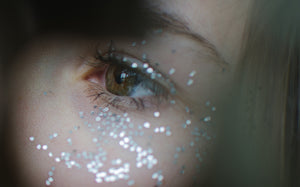 Styles of Lash Extensions and Treatments
There are various types of lash extensions, brands and methods of application depending on budget and look a client wants. Here's a quick overview of lash treatments that clients can get in the salon – some of these can be used in conjunction with one another – to enhance their natural lashes.

Eyelash perm
Similar to perming the hair on your head, a mild perming solution and roller are used on your lashes to add curl and lift, giving a more wide awake look. It takes about 30 minutes. There are some newer types of lash perming on the market that also claim to give an even more wide-eyed look.

Lash tint
Dye is used to darken lashes to give a thicker, glossy look – you can choose the depth of your colour (blue-black looks the darkest) depending on the look you want. This takes about 30 minutes and you'll need a test patch done beforehand. The treatment can be done in conjunction with a lash perm for maximum impact.

Strip Lashes
The same as the strip lashes you buy in the shops (or pretty similar at least) but applied by a professional in salon. These can be the perfect addition to a full make up look and are ideal for a night out or special event – they're usually pretty budget friendly too and take 10 minutes or less to apply.

Cluster/Weekend Lashes
As the name suggests, these are clusters of 4-5 lashes applied at the lash line in salon to enhance your eyes. They add volume and/or length for a look that's full of impact. They should really only be worn for a night/weekend to avoid damage to your eyes and are a little more expensive than strip lashes to take into account the extra work in application. They take about 30 minutes to apply and are applied to your eyelids at the lash line

Semi-Permanent Lash Extensions
With this treatment, individual lashes are attached to your own one at a time. It can take around 90 minutes or more for a full set with maintenance required every 2-3 weeks to fill in any gaps. With regular maintenance these lashes can last months. They do need careful aftercare which you should discuss with your client/therapist in detail. The cost can vary depending on the type of lash you go for. The three main types of lashes are mink, silk and synthetic and they come in a range of curls and lengths (usually 6mm to 17mm) to suit your own lashes.
---