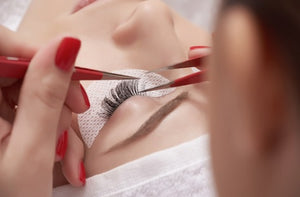 What To Do When Your Salon is Quiet
You might find that your lash business ebbs and flows throughout the year and that there are times when you're quieter. But don't panic, make the most of the slower periods to get your business back on track and to use that down time as constructively as you can:


Consider some promotional activity – maybe a loyalty discount for clients that visited in a busy period or special new offer? It might also be worth contacting clients that you haven't seen for a little while and offer them a great deal – a text message or email offer is great for this kind of thing.
Research and upskill – is there a new trend that everyone's trying out? Is there a new skill that you've been meaning to learn for a while? Now's the time to find out more and who knows, it may even bring you in more clients and turn your quiet period into your busiest time.
Cross all those little jobs from your to do list – sometimes it seems like there just aren't enough hours in the day to see clients, make bookings, promote your services, keep your businesses social media accounts up to date, do your admin, order stock and check out supplies. Now's the time to get on top of all that!
Take a holiday or some time out – this is the perfect time to take some holiday or reduce your hours for a period of time if that's something you've wanted to do for a while. We all need a rest period so why not take some time to chill out at the same time as your clients. It might even be worth planning in advance and blocking out some time in the future so that you know you can go away later on in the year.
Sort out your equipment – take stock of what you have and what you need, source a new lash extension supplier, throw away anything that's seen better days (you should really be doing this already you know)
Network, network, network – are there any trade shows or relevant meet up groups that you could be attending where you can either find clients or useful industry contacts? Remember the old saying that "it's not always what you know, it's who you know"? Sometimes it just rings true so get yourself out there, you never know where it could lead!
---