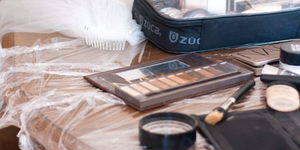 Why Lash Extensions Are Perfect for Your Wedding
Are you getting married this year? Do you want to look photo-ready on your big day, have make up that lasts from morning until evening and withstands the most emotional of ceremonies? Unfortunately mascara and traditional false lashes are probably not going to cut it from here until the end of your honeymoon so lash extensions may be the option for you.

Here are our top tips for bridal lash extensions!

Do your research
Make sure you visit a reputable lash salon with qualified lash therapists and that uses quality products. Do your research properly on this and possibly trial the salon a few months before your wedding to ensure that you're happy with the results.

Timing is everything
To make sure that your lashes look good on the big day and last until the honeymoon, make sure you book a lash appointment 2-3 days before your wedding. This gives you enough time to get used to your lashes while still ensuring that they look good.

Don't forget aftercare
Listen to your lash therapist and heed their advice for aftercare – they're telling you for a reason! Their advice will help you get the most out of your lash extensions. Ensure that you use the right cleansers to avoid any lashes loosening unnecessarily.


Communicate with your make up artist on the big day
Make sure that your wedding make up artist (if you're using one) knows which products to use with lash extensions and avoids anything oily that's likely to compromise your lashes.

Position your shuteye
Easier said than done (and hopefully your wedding planning isn't keeping you awake!) but try and avoid sleeping on your front to avoid messing up your lashes.

Picking is a no-no
It's easy to fixate on looking perfect but try to avoid meddling with your lashes and causing problems that are difficult to disguise with make up for your wedding day. And if you decide that you don't want your lashes after your wedding or honeymoon – get them removed properly and don't pick them off.

Your honeymoon could be hazardous (to your lashes)
Watch out for sun cream and sea water as the oil and salt could affect your lashes while you're travelling. Cared for properly, lashes should last between 2-3 weeks before needing to be infilled so make sure you get the most from yours.

Book an appointment for your return
Did you fall in love with your lashes on your honeymoon? You might want to book an appointment for when you get back so that your lashes can be infilled and stay looking fresh!
---